Menta Security and Man Power
Menta Security and Man Power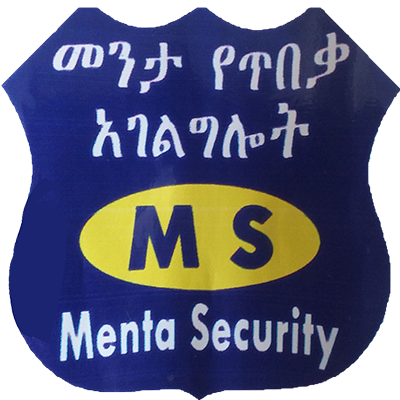 Menta security and manpower is a legal company established under the laws of Ethiopia by retired service men who have vast experience working in FDRE Defence Force. Our company provides security service and provides companies with necessary man power and so that our client's can conduct their services safely and easily.
The company is dedicated to understanding and fulfilling our clients' precise needs reliablly and efficiantly using our ample experience as well as latest technologies.
Our company also provides efficient, knowledgable and skilled manpower for different types of companies.
Clients
- Private and Government organizations
- Construction Companeis
- Embassies and Diplomats
- Houses
- Factories
- Hotels
- Buildings
- Events and more
Contact Information
| | |
| --- | --- |
| Mobile 1: | +251911532867 |
| Mobile 2: | +251967312560 |
| Telephone: | +251118120370 |
| Fax: | +251116589815 |
| Address: | - Main Office: Infront of English Embassy, Yeka Subcity, Woreda 6, House number 377. - Regional Office: Adama, Oromia Regional State |
| Location: | Addis Ababa, Ethiopia |
| Verified on | Oct 07, 2020 |
Contact form
You can use the following form the contact Menta Security and Man Power
Menta Security and Man Power is listed in the following categories
Featured Businesses