Welcome to AddisBiz.com
AddisBiz is a website which focuses on providing important and curated business information about the growing Ethiopian business scene for local and international audiences. Our website aims to provide a platform where users from all over the world can conveniently and easily find information about businesses in Ethiopia as well as new laws and developments which might affect businesses in Ethiopia. Our growing business directory has contact details for more than 19,000 companies in Ethiopia. Businesses in Ethiopia can submit their business details and promote their products and services on our website for a very small annual fee. For more details, please visit our contact us page.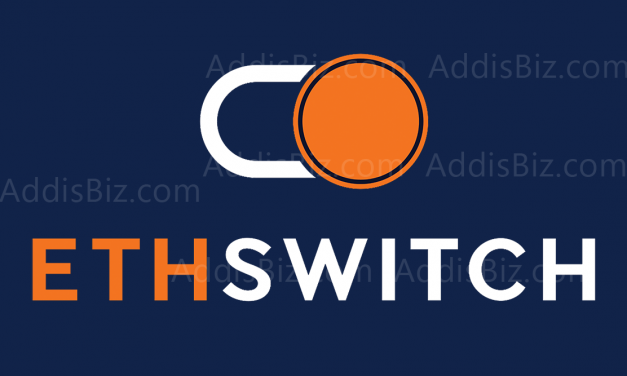 EthSwitch S.C., the national switch operator for the banking industry, is set to roll out several digital payment solutions that will introduce new features. The company has been providing solutions to banks and microfinance institutions since its establishment in 2011, pioneering ATM and POS interoperability in the country.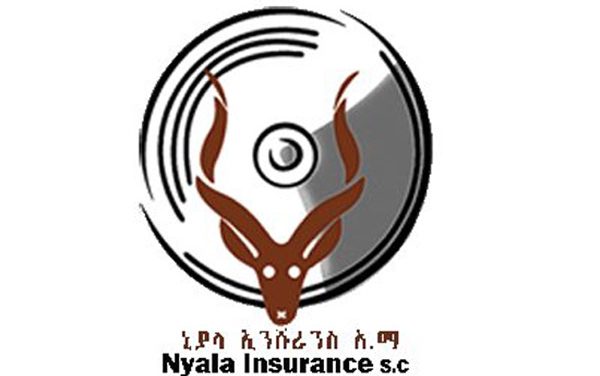 Nyala Insurance introduces a new insurance line called 'Le-mobile' which is the first mobile insurance in Ethiopia. In collaboration with Ethio telecom and SZM Engineering PLC, Nyala Insurance has launched the first of its kind insurance product in Ethiopia.

National Election Board of Ethiopia (NEBE) has announced that the 6th national election will be held on June 21, 2021 G.C. In a statement issued by NEBE, the election was rescheduled due to 'circumstances related with distribution of materials, security issue, and geography'.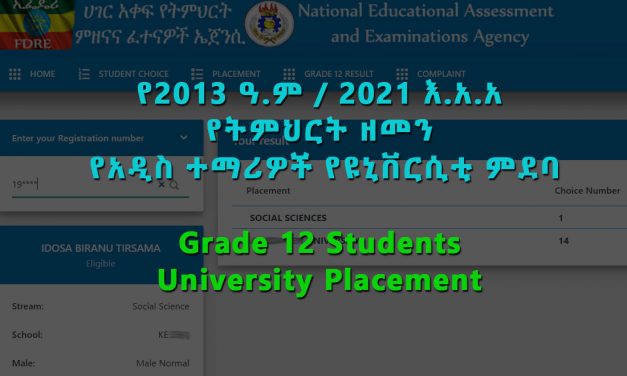 Grade 12 students university placement for 2013 E.C / 2021 G.C has been released by Ethiopian National Education Assessment and Examination Agency's (NEAEA). Students can see their placement by going over to NEAEA's website and clicking on placement or by visiting the next link ( http://result.neaea.gov.et/Home/Placement ) and by entering their registration number.
Read More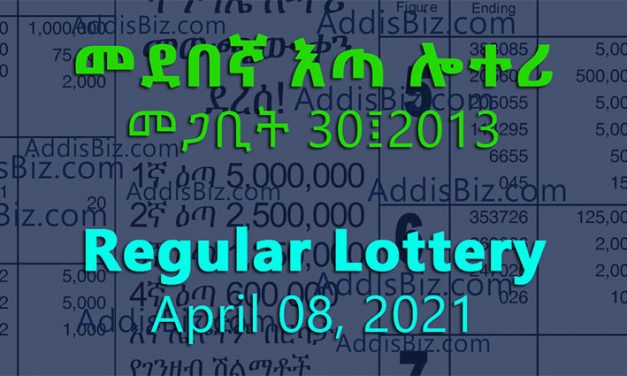 A ceremony for Regular Draw Lottery (መደበኛ ሎተሪ) which carries a maximum prize money of 1,000,000 (1 million) birr for the 1st price prize was held April 08, 2021 (መጋቢት 30, 2013). Here are the winning numbers.
Read More