FACT CONSULTING ENGINEERS PLC
FACT CONSULTING ENGINEERS PLC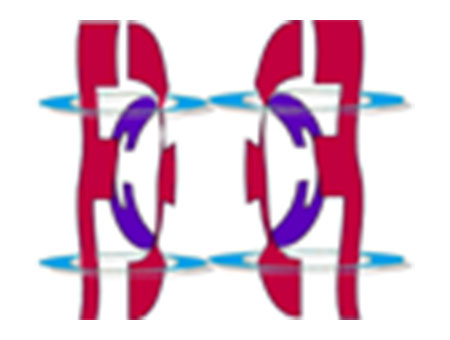 Company History
Fact Consulting Engineers PLC was established on 13th November 2011 and worked on technical consulting and management of contracts and design services on roads, buildings and general waterworks projects. With a number of professionals and supporting staff, we have achieved a large degree of success in the construction industry despite the short duration in the industry. The company has adequate resources and financial capacity to perform consultancy services and the services associated with our company. We have a very good relationship with our clients which has been helping us for successful completion of a huge number of projects in the past 9 years. Our Company is currently registered as Grade-I in General Water Resource Consulting Firm (from the Ministry of water, Irrigation and Electricity), the highest grade authorized in Ethiopia.
Vision
Our company strives to be a role model in engineering innovations and new modern and adaptable techniques in construction management and design of civil and water work constructions in the coming 10 years.
Mission
Our Company's mission is to scale up qualities of constructions and to ultimately satisfy our customers and client's interest in achieving good supervision and contract administration and optimum designs and feasibility studies.
Values
Responsibility, transparency, accountability, faithfulness are the major principles which our company applies on serving its customers and clients.
Business Goals and Objectives
Our company is working to be one of the most outstanding consulting companies in Ethiopia and Africa in designing cost effective, esthetical, economical, safe and durable construction projects and will be the role model in contract administration and supervision by adopting and developing new methodologies and technologies.
Some of the services of our company are:
Feasibility study, design and supervision of small, medium and large scale irrigation projects
Design, project management, contract administration and supervision works of water supplies, dams (Micro and Medium), water works, roads, buildings and bridge projects
Geological investigations of dams and weir foundations
Investigation of surface and underground water resources
Environmental, social and watershed studies of basins and rivers
Assessment studies of Afforestation/Reforestation of degradations
Design and study of sewerage systems
Capacity building trainings, consultation and coaching on contract administrations and managements
Preparing Strategic, annuals and long term action plans of construction projects
Advocacy and promotion and trainings in the areas of community development and sanitation and hygiene
Giving short term training for trainers on small scale irrigation projects, micro dams, weirs, buildings, roads and highway design, contract administrations and construction management
Under taking organizational structure study, analysis and formulation
Economic and Financial Analysis and environmental impact assessments of different mega project
Area of Business:
General Waterworks Consultant
General Engineering Consultants
Town Planning and Inventory Service Consultancy
Civil Engineering and Consulting Architectures and Real EState Developers
Contact Information
| | |
| --- | --- |
| Mobile 1: | +251988978847 |
| Mobile 2: | +251910886713 |
| Telephone: | +251118160556 |
| Website: | http://www.factengineeringplc.com |
| Address: | Office 508, 5th Floor, H&M building, around 22 Mazorial, Yeka sub city Wereda 08, Equatorial Guinea Street |
| Location: | Addis Ababa, Ethiopia |
| Verified on | Dec 22, 2020 |
FACT CONSULTING ENGINEERS PLC is listed in the following categories
Contact form
You can use the following form to contact FACT CONSULTING ENGINEERS PLC
Featured Businesses